Carlos Zapién is a musician, singer, pianist, cultural manager and composer.
Carlos Zapién was born in Ciudad Obregón, Sonora. He studied piano and organ at the Conservatorio de Las Rosas in Morelia, Michoacán. In 2004 he obtained a degree in music from the University of Oregon, where he studied piano with Victor Steinhardt and voice with Eric Mentzel. He later obtained a master's degree at the same university in 2006. He obtained the title of Soloist at the University of Music and Performing Arts of Stuttgart, Germany, under the tutelage of tenor Francisco Araiza and soprano Dunja Vejzović.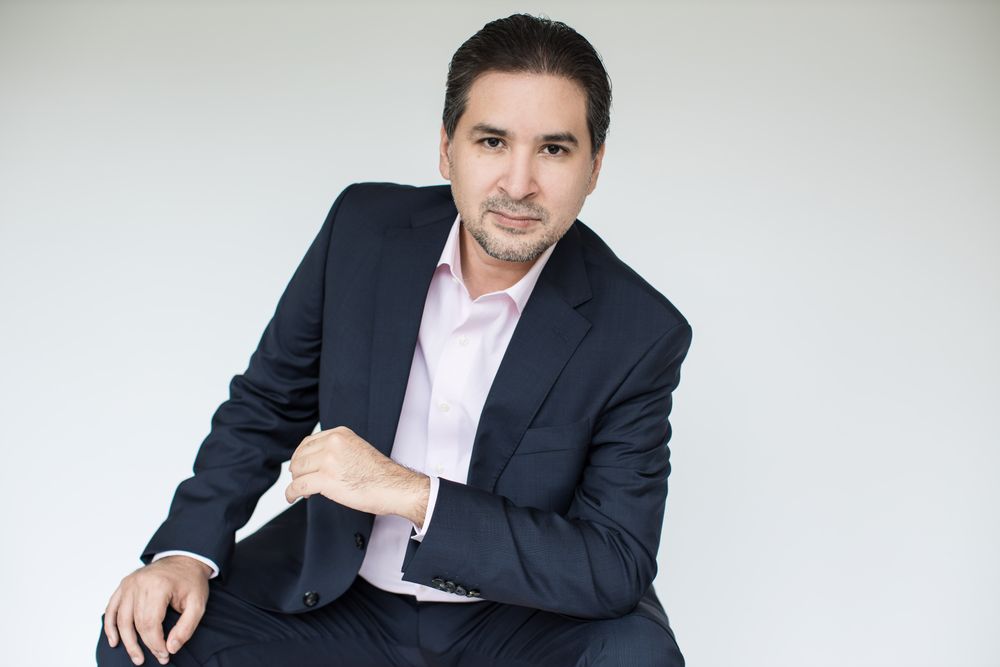 While at the University of Oregon, he was a member of the Oregon Opera Ensemble, where he participated in several opera productions including La Cambiale di Matrimonio, The Magic Flute and The Marriage of Figaro. 
In 2007 he debuted in Europe playing Count Belfiore in La finta giardiniera, with the Thuringia Philharmonic at the Ekhof Festival. He also sang Schubert's Mass in E flat major at the Gasteig (Philharmonie) in Munich with Munich's Bach Collegium. In Pisa, Italy, he also had the opportunity to play Alfred in Die Fledermaus with the Orchestra of the University of Jena. 
In 2009 he performed with the Reutlingen Philharmonic in a gala concert dedicated to works by Rossini and also participated in the Schloss Solitude in Jommelli's Didone Abbandonata opera with the Stuttgart Classical Philharmonic.
In 2009, Carlos Zapién was named Artist in Residence at the Opera Studio of the Staatsoper Stuttgart, where he played various roles in Il Trovatore, Pinnochios Abenteuer, Le Nozze di Figaro and the vocally challenging character of Niko in Gegen die Wand, a production that won the Faust-Preis, a prize awarded by the German critics. He also created the role of Medea's son in the world premiere of Hans Thomalla's Fremd, where he collaborated with maestro Johannes Kalitzke. 
He has sung in his native Mexico, as well as in other countries such as Austria, Germany, Italy, Taiwan and the United States of America and has collaborated with outstanding conductors such as Hansjörg Albrecht, Robert Ashens, Frieder Bernius, Hermann Breuer, Luis Berber, Jörg-Hannes Hahn, Manfred Honeck, Miguel Harth-Bedoya, Glen Cortese, David Parry, Bernhard Epstein and Sebastian Krahnert. 
In collaboration with pianist and arranger Alexander Pashkov, Carlos Zapién recorded a bolero album entitled Siempre Mía. He recently proposed a new interpretation of the Gregorian chant in an album titled The Beauty of Gregorian Chant. 
In 2011, Carlos Zapién founded Ars Vocalis Mexico, a festival and academy of vocal music, which gave many talented Mexican singers, previously selected through an audition process, the opportunity to learn from renowned international exponents of vocal art and to excel in diverse musical presentations. The festival allowed many people free access to recitals, opera galas, opera performances and works of various kinds that were performed in theaters, university forums and municipal auditoriums, which were very crowded and, at the same time, were broadcasted on institutional and private television channels and through the Internet. The festival was enriched with the participation of personalities such as Francisco Araiza, Javier Camarena, Michael Chance and Ramón Vargas, among others, in addition to the artistic/academic participation of internationally renowned teachers in other areas such as Eric Mentzel, Robert Hiller, Dunja Vejzović and Turid Karlsen, among others. The festival produced the staging of several operatic titles, including La Serva Padrona (2011), The Marriage of Figaro (2011-2015), Cinderella (2012), Brundibár (2011), The Elixir of Love (2012). 
Since 2015, Carlos Zapién is the artistic director and founder of the Cathedral Concert Series in Tucson, Arizona, in which great exponents of musical art have been presented, such as pianists William Wolfram, Eric Zuber, Jorge Luis Prats and Claire Huangci, violinist Steven Moeckel, cellist Sophie Shao, guitarist Misael Barraza-Díaz and ensembles such as the Tucson Boys Chorus and the members of the Tucson Symphony. The program has been well received by the local community.
In 2013 he was appointed Director of Music at St. Augustine Cathedral in Tucson, Arizona, in the United States of America. Zapién has composed several musical schemes of a religious nature, among them Misa de la Misericordia (2015), which was presented to His Holiness, Pope Francis in 2017, Misa al Sagrado Corazón de Jesús (2013) and Mass of the Most Holy Trinity (2011). Several of his compositions are performed internationally. He is published by GIA Publications, Inc.